Dedicated to providing the best healthcare for our community
Witmer Drug has been a respected healthcare provider to Phillipsburg and the surrounding area for over 90 years. We have been through difficult times such as the Great Depression and World War II, but no one has been through the struggle which we all currently face due to the Coronavirus (COVID-19) pandemic. For this reason, we are modifying the way that we conduct business for now. We would like to limit the amount of time you are in the pharmacy for your protection and safety, as well as that of our staff. **If you are sick, have a fever, or don't feel well; please do NOT come in.** If you don't feel comfortable coming into the store please use our curb side service, free local delivery or mail out.
***Effective Immediately***
1. The ONLY door that will be open is the NORTH sliding door. We are limiting 3 CUSTOMERS ONLY in the drug store at one time. Of course, maintaining 6 feet between each person for your own protection. As you come to the door, a greeter will assist you with your pharmacy needs.
2. Please CALL in your refills 24 HOURS IN ADVANCE or use our MOBILE APP. We encourage CURB SIDE SERVICES, FREE LOCAL DELIVERY, and MAIL OUTS.
3. Please plan ahead, so you only need to come to the pharmacy once a week, if possible.
4. At this time, the photo kiosk, clothing sales, and public restrooms are CLOSED until further notice.
5. Please DO NOT bring your empty prescription bottles to be refilled! They may contain germs and we do not want our staff to handle them. Please call the prescription numbers in before you arrive.
We realize this may be an inconvenience for some of you, but if these restrictions save even 1 person's life…IT'S WORTH IT!
These are trying times for all of us, but we will get through this together!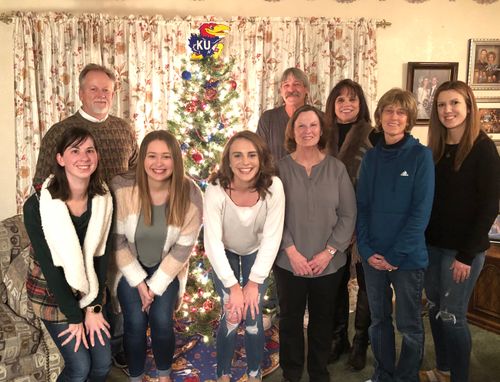 About Us
Located in Phillipsburg, Kansas we've been serving Phillips County since 1930. We firmly believe that being a local pharmacy means providing healthcare services to our patients that are customized to meet their needs.
Our wonderful staff has over 60 years of combined experience. Whether you speak to a pharmacist, technician, or associate we pride ourselves on providing you with the most accurate and helpful information regarding your prescription medications and wellness as a whole.
At Witmer Drug, you're treated like family.
Sign Up For Our Free Newsletter
Sign up today for our free weekly newsletter to keep up with the latest health news
Witmer Drug: Favorite Pharmacy
"Choosing a pharmacy is an important decision, so Witmer Drug treats you as a friend and neighbor."
Give us a call or stop by today!